After their latest "launch date" has once again come and gone, can we all finally agree that the Iipay Nation of Santa Ysabel tribe has no intention of actually launching an online poker site in California?
At this point the Santa Ysabel tribe is basically George Costanza telling his in-laws he has a house in the Hamptons when they know full well he doesn't: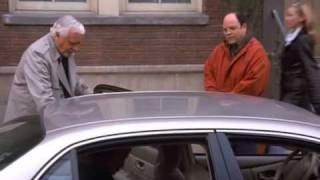 With a number of delays and false promises the Santa Ysabel tribe has effectively driven us all out to the Hamptons, unwilling to accept the fact that their bluff has been called. "Let's get nuts!" might as well be plastered across their online poker room's homepage.
All of their insistence that this was not a bluff (perhaps aimed directly at me as I used this same terminology in a column at Bluff Magazine, or more likely it's aimed at another vocal critic, Martin Shapiro) has so far proven to be nothing more than hubris.
Now let me be clear: Could the Santa Ysabel tribe launch an online poker site as they claim to be working towards? Sure, nothing is impossible. That being said, the Tribe has lost what little credibility they had with me after their latest "delay."
Delay after delay after delay
At some point the Tribe has to be looked upon as the online operator who cried wolf. Whatever their current intentions are, it's hard to forget the past six weeks or so.
I won't say I called it, but in my Bluff column from July 15, I stated the following [bold added]:
"Strengthening the possibility that the entire thing is a bluff are recent tweets that have indicated the Iipay online poker site (privatetable.com) will not be launching for real-money on Monday as was first announced, but will be announcing a launch date sometime next week… So stay tuned for an announcement of an announcement where we will announce when we might be launching."
So how right was I about this?
Not only did they delay the first launch date (July 14) to "sometime next week," but that timeline came and went as well.
Then around August 15th the Tribe told Card Player Magazine that they would be launching between August 26th and August 28th.
Following their "non-launch" on the 28th, John Mehaffey of CaliforniaOnlinePoker.com asked their live chat support if they planned on "launching for real-money today." Here is the response he received:
"We are going to go live with real money during the first week of September."
The next day PokerUpdate.com's Charles Rettmuller asked a similar question but got an altogether different response:
"We are making the final preparations," Rettmuller was told via e-mail. "We are still double and triple checking everything and until that is all done we are not setting a date."
That's three deadlines come and gone, with no firm launch date in place, for anyone counting. It makes it hard to take anything they say seriously.
Wasn't hard to see from the get go
As soon as the Santa Ysabel tribe showed up in July with their promises of a real-money online poker site (despite the small problem that California had not passed online poker legislation) many people felt something was amiss. And not just with the music-stopping "out of nowhere" declaration that they were launching an online poker site.
The licensing body and sever host, the Kahnawake Tribe in Canada, have a dubious background as the former regulators of Absolute Poker and Ultimate Bet.
The payment processor, FinPay, has strong ties to a previous payment processing company that went bankrupt and doesn't have a way to sign up for an account.
The Santa Ysabel Tribe also had a few warts, considering bankruptcy would have been a good outcome in view of the Tribe's own track record with gambling ventures.
There were flies everywhere.
Yet despite all of this, and despite the Tribe's insistence it had the sovereign right (under the Indian Gaming Regulatory Act) to offer online poker even though the matter is far from settled in any court of law, many people looked upon this venture as legitimate.
People have pointed to the PrivateTable.com Google ads, or the tribe's lawyers telling us they have the legal authority to launch, or their active Twiter account (with all of 147 followers, many of them iGaming journalists) as reasons to be optimistic and take them seriously.
It might be worse if they DID launch
Even more worrisome in my view, was the notion that this would somehow be a step forward for online poker in the United States.
While I understand the desire to have legal online poker come back to the United States, doing so in this "workaround" way to legislation and regulation (as has been done in three states) is simply not the answer.
If Private Table does launch, and they prevail when the inevitable injunctions are filed, we will be right back at square one with online poker in this country.
All of the safeguards and regulations that have been put in place in Nevada, Delaware, and New Jersey would be useless, as every tribe in the country would suddenly be leasing their name to online poker sites across the globe to come setup shop on their reservation and none of these operators would be restricted by these strict regulations and tax burdens.
It would essentially lead to completely unregulated online poker with good and bad operators (unless you consider licensing bodies like the Kahnawake's solid regulators) and states would see $0 from it.
How much political support do you think a Sheldon Adelson-led ban on online gambling would get if that were the case?