With the stunning late night news on Thursday that Amaya Gaming would be purchasing PokerStars and all of its assets for a jaw-dropping $4.9 billion the entire online poker industry has just been flipped on its head.
The Scheinberg's are now Billionaires, PokerStars and all of its poker tours, TV shows, and branded card-rooms will soon be in the Amaya Gaming Group's portfolio, and who knows where this leaves the company in terms of the US market.
What we do know is that the little-known (outside of iGaming circles) Canadian software company Amaya Gaming Group is suddenly the biggest and most important name in online gaming and PokerStars as we know it is no more.
Once the deal is finalized (which Amaya CEO David Baazov stated would happen on or around September 30, 2014 in a Friday morning conference call) Amaya Gaming will assume the mantle of the largest online poker provider in the world and largest publicly traded online gaming company, and PokerStars and Full Tilt Poker should have a second chance at the burgeoning US online poker industry.
The Nuts & Bolts of the Deal
When the deal goes through Amaya, a publicly owned company valued at about $177 million, will have purchased the privately owned PokerStars and all of its associated assets for $4.9 billion (under the umbrella of the Oldford Group), in what has to be one of the largest reverse acquisitions of all-time.
During the Q&A portion of Amaya's conference call on Friday morning one investment reporter congratulated Amaya on the deal and stated, "I have never seen a company do anything like this," a demonstration of just how big a deal this really is, and not just in the online gaming world.
A reverse acquisition allows a publicly owned company to purchase a larger privately owned company, essentially taking the privately owned company public without an IPO.
Here's a youtube video explaining the process of reverse acquisitions: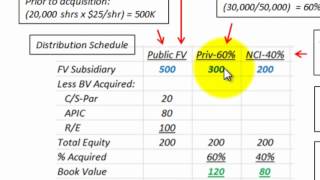 In this case, $1 billion in preferred shares (at $24/share) will be issued by Amaya, and following the sale another $500 million in common shares will be offered.
What Amaya gets for $4.9 billion
For their $4.9 billion Amaya Gaming will assume control of PokerStars, Full Tilt Poker, live poker tours such as the European Poker Tour, and the company's other assets including their TV and online poker shows and branded card rooms in London, Macau, and Barcelona.
We also got our first real look at PokerStars internal finances, and the numbers basically match up to what people expected, with the company pulling in over $1 million in EBITDA.
According to the press release PokerStars recorded roughly $1 billion in revenue in both 2012 and 2013, with Earnings Before Interest, Taxes, Depreciation and Amortization (EBITDA) of $342 million and $420 million respectively.
The price is just over 11-times EBITDA, which seems like a steal considering most S&P500 deals come in at around 16-times EBITDA.
Opens the door in the US
Amaya also believes the acquisition will fast track PokerStars and Full Tilt Poker in regulated US markets, something they stated in their press release and reiterated several times during the conference call.
Amaya CEO David Baazov said,
"This is a transformative acquisition for Amaya, strengthening our core B2B operations with a consumer online powerhouse that creates a scalable global platform for growth.

"Mark Scheinberg pioneered the online poker industry, building a remarkable business and earning the trust of millions of poker players by delivering the industry's best game experiences, customer service and online security. Working with the experienced executive team at Rational Group, Amaya will continue that tradition of excellence and accelerate growth into new markets and verticals."
You can read the full press release detailing all of the particulars of the deal at Yahoo Finance.
What it means for online poker in California
One of the most notable aspects of the sale is that Oldford Group (the parent company of the Rational Group) shareholders (the Scheinberg's and other top level executives) will relinquish their shares to a wholly-owned subsidiary of Amaya.
Furthermore, Mark Scheinberg and other principals will resign from all positions with Oldford Group and its subsidiaries on completion of the Transaction. Isai Scheinberg has already ostensibly stepped down from his role with the company following PokerStars DOJ settlement.
In laymen's terms, the Scheinberg's and any other questionable high-ranking employees that have taken US regulators causes for concern are out of the picture.
According to the press release detailing the sale, Rational Group's executive management team will be retained and online poker services provided by PokerStars and Full Tilt Poker will be unaffected by the transaction, with players continuing to enjoy uninterrupted access to their gaming experience.
These actions should pave the way for PokerStars license application to be reopened in New Jersey, but it doesn't necessarily solve the company's problems in several other states considering online poker, such as California or Pennsylvania, whose extensive bad actor language calls for the barring of trademarks, software, and player lists that continued to operate in the United States after December 31, 2006.
In order for Amaya / PokerStars to gain entry into the prospective California market the proposed bill would have to be amended, stripping out some but not all of the "Bad Actor" language.
Another thing to keep in mind is that deals of this size and magnitude are not instantaneous. In a conference call Friday morning Amaya Gaming CEO David Baazov stated that the deal should completed on or about September 30, 2014.