Supporters of an online sports gambling initiative are ratcheting up their campaign to highlight the differences between an alternative California sports betting proposal on November's ballot.
The latest 30-second YouTube ad, titled "Get Real," emphasizes destinations of tax revenue generated by Proposition 27. Specifically, the ad spotlights Prop 27's funding for addressing homelessness and the state's non-gaming tribes.
"Get Real" also takes aim at Proposition 26, which would permit in-person California sports betting. Action would be limited to California tribal casinos and four California horse racing venues.
"The choice between Prop 26 and 27? Let's get real. Prop 26 means no money to fix homelessness, no enforcement oversight, and no support for disadvantaged tribes. Yikes," the voiceover says.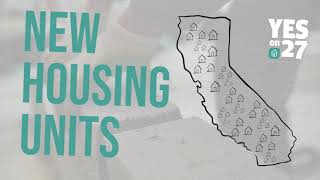 Big money pouring in for California sports betting propositions
California voters will decide the two sports betting questions in the Nov. 8 General Election. According to public records, the battle between Prop 26 and Prop 27 is the most expensive ballot initiative contest in U.S. history.
"Get Real" was paid for by Yes on 27-Californians for Solutions to Homelessness and Mental Health Support. This coalition includes seven online gambling companies hoping to launch mobile sportsbooks in California with the passage of Prop 27.
Collectively, the digital gaming and entertainment companies — BetMGM, DraftKings, FanDuel, Penn Interactive/Barstool, WynnBet, Bally's and Fanatics — have contributed $150 million in support of Prop 27.
The group's newest ad claims Prop 27 will "generate hundreds of millions" in online sports gambling revenue taxes. The state Legislative Analyst and Department of Finance estimates Prop 27 could generate up to $500 million annually in new tax revenue.
Follow the (sports betting) money
The commercial says that Prop 27 "includes strict audits" to make sure money goes where it should. The constitutional amendment outlines funding requirements.
Prop 27 places a 10% tax on online gambling revenue. Of that figure, 85% goes toward homelessness and mental health services and 15% to the Tribal Economic Development Account.
The ad says Prop 27 tax money will help build housing units in all 58 California counties.
Gov. Gavin Newsom has publicly stated homelessness is among the state's biggest challenges. However, the first-term Democratic governor has elected to remain neutral on the state's competing ballot initiatives.