2014 may not have produced any movement on the legislative front, but it was a year of iGaming conference and hearing proliferation. From a forum in Massachusetts, to hearings in Pennsylvania, to hearings and conferences in California, iGaming was finally being discussed out in the open.
Building on the success of 2014, the first major iGaming conference of 2015 has already been announced, the iGaming Legislative Symposium (IGLS), and it will take place in what is widely considered to be the linchpin state when it comes to online gaming expansion in the U.S., California.
This is the second annual IGLS conference.
IGLS 2014: Recap
As California's online poker train hurtled toward what looked to be passage in the state legislature this year (before the inevitable derailment), a number of hearings and conferences were held to discuss all things California and online poker.
One of those conferences, the iGaming Legislative Symposium was a huge success, and attracted the biggest names in online gaming in California and across the globe. IGLS 2014 saw lawmakers, analysts, tribal leaders, and pundits come together and discuss the major issues in California.
Even though many issues weren't hashed out, and California eventually shelved online poker in 2014, IGLS 2014 was a productive conference, and hopefully IGLS 2015 will push the envelope even farther.
For a look back at the highlights from the inaugural IGLS you can take a look at John Brennan's excellent column for NorthJersey.com which is essentially a sample of OnlinePokerReport.com's Chris Grove's live tweets (Chris being the best live tweeter in the business).
Or you can watch this short YouTube highlights clip: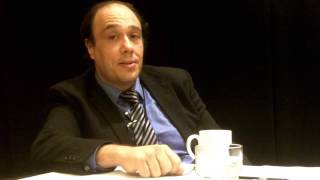 While these conferences might not reach the eyes and ears of the general public, but they do allow industry experts the opportunity to debate one another and more importantly, to present valuable information to lawmakers, who for the most part only possess a cursory understanding of the industry.
IGLS 2015: What to expect
IGLS 2014 was successful enough that the organizers, Pechanga.net and Spectrum Gaming Group, have decided to bring it back in 2015, at the Sheraton Grand in Sacramento, California will once again play host to the iGaming world on February 26, 2015.
IGLS 2015 will be a one-day conference featuring two keynote addresses and six separate panel discussions:
Opening Keynote Address
Panel 1: 2014: The Year in Review
Panel 2: The Future of iGaming in California
Panel 3: Critical Issues for a Successful iGaming Rollout
Panel 4: Is iGaming More Addictive Than Land-based Gaming?
Luncheon Keynote Address
Panel 5: iGaming Regulation in California
Panel 6: Legislative Initiatives
All of the panels will be highly informative, but perhaps the most interesting panel will be the discussion on addiction, as this will mark the first time (to my knowledge) this topic will be explored at such a conference.
Addressing this key issue (which we now have ample research to fall back on) will be an important part of assuaging any lingering fears from legislators, and help preemptively debunk the likely attacks from Sheldon Adelson and the Coalition to Stop Internet Gambling.
This panel will likely also address the many ways online gaming can identify problem gamblers and assist in treatment.
Another must-see discussion will be Panel 6: Legislative Initiatives. This panel could provide the most fireworks depending on who the speakers are, as it will almost certainly delve into the highly contentious issues of racetracks, Bad Actor clauses, and the criteria for licensing in the state, which will affect smaller tribes and smaller card rooms.
California still has a number of issues to work out, and hopefully some of them can be resolved (or at least addressed) at IGLS 2015.
Keynote speakers and speakers for the individual panels have yet to be announced.